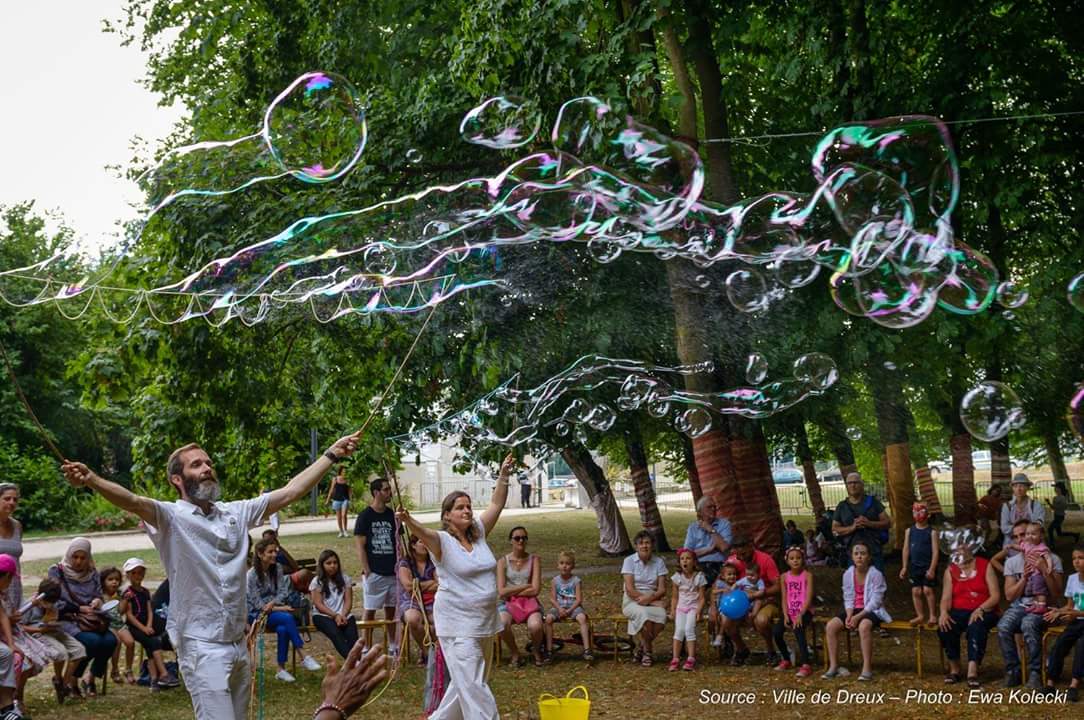 Ebullitions is about a passion for giant soap bubbles.
Sylvain was the first, in 2006, to begin the adventure of making giant soap bubbles… What an idea… !
Like an alchemist, he performed numerous experiments with different receipes of bubble-mix (his kitchen will never forget it…) painstakingly developing a special and personnal concoction, perfect for blowing enormous soap bubbles in almost any situation !
Ophélie and Annaig joined him in this technico-poetico-artistic and creative bubble-land.
They are now « professionnal bubbles makers »… An unusual epithet for a business card, but it is difficult to capture their magic in words . Their magic is best admired in streets, parks, on the beach or anywhere that they blow their giant soap bubbles !
Invited to San Francisco for the second Bubble Daze in 2009, and to Copenhagen in 2011, Ebullitions have joined an international community of bubble makers. We are a quirky and creative group of grown-ups bent on keeping our child soul alive. We invite you to join our poetic world.